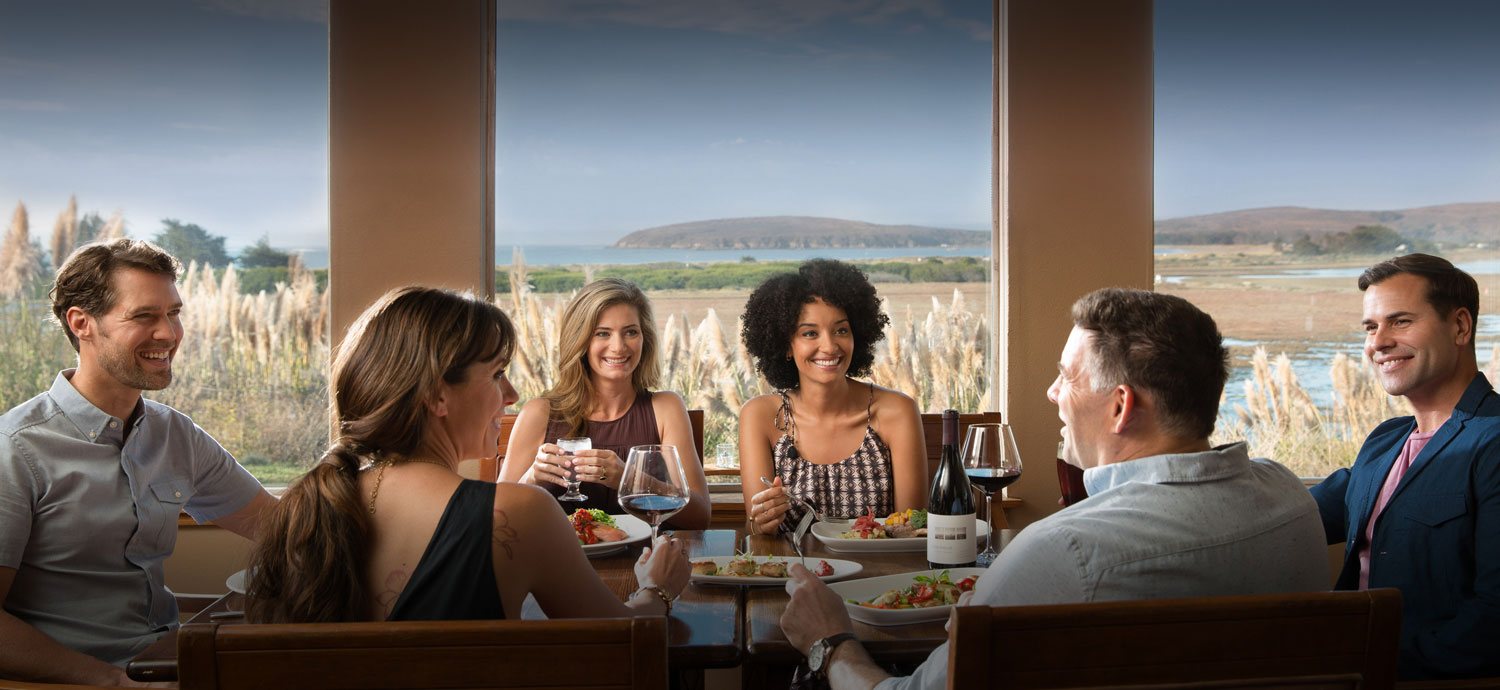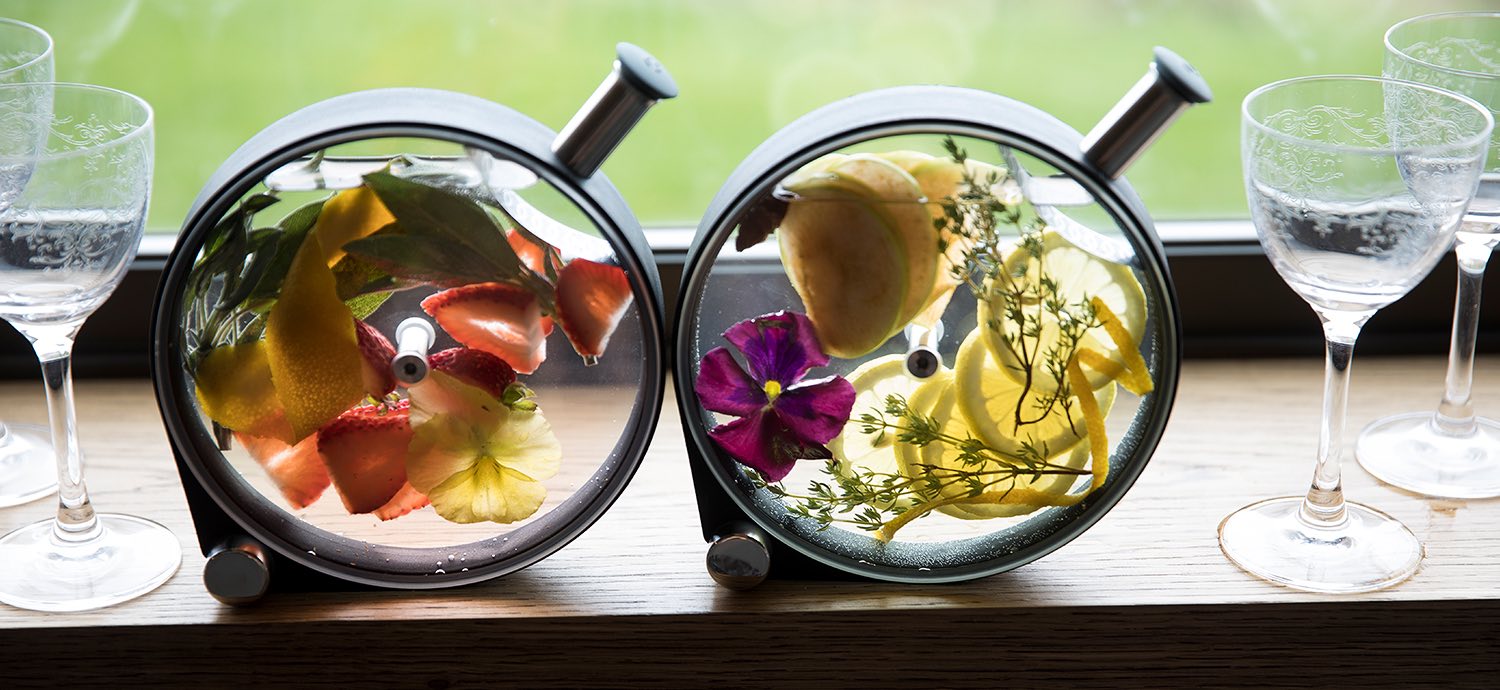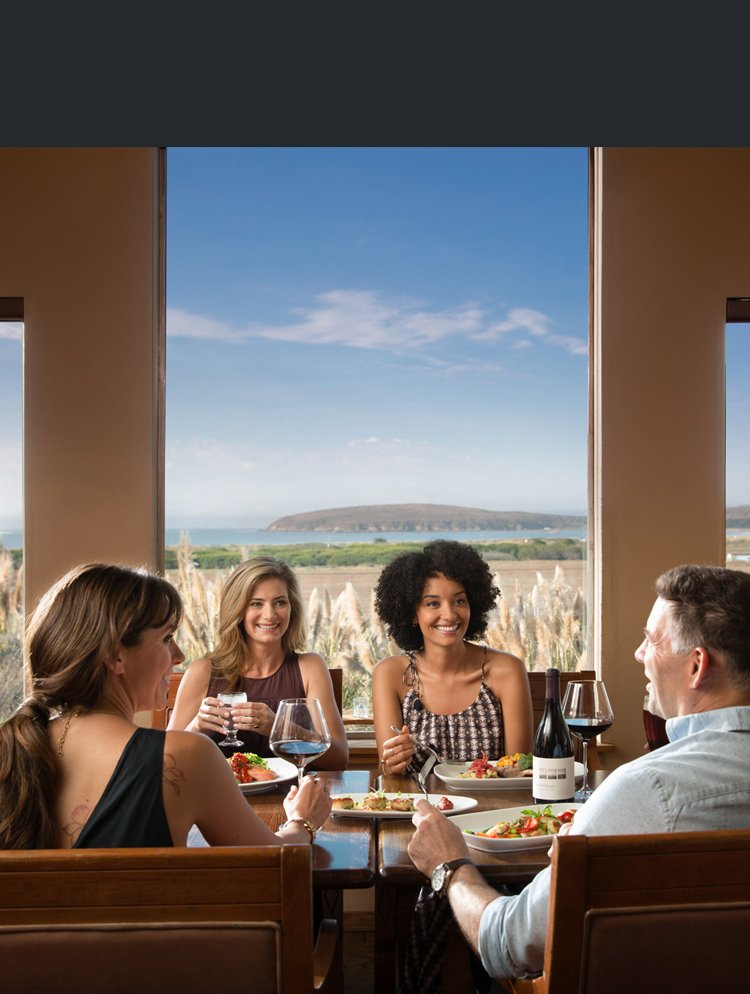 Artisan Crafted Cuisine
Spectacular Sonoma
Coast Setting
Dinner reservations are highly recommended for Drakes Sonoma Coast. Dining at Drakes Fireside Lounge are first come first serve. For reservations for parties greater than 6 people, please call (707) 875-3525 or email reservations@bodegabaylodge.com
Indulge in More Ocean Views at the Renovated Drakes Fireside Lounge!
Visit Drakes Sonoma Coast for a glimpse of our reimagined Fireside Lounge. We are now offering:
• Three new fire pits facing Bodega Bay
• 300-year-old elm tree wooden bar
• Additional seating with oceanfront views
A Sonoma Coast kitchen for epicureans and wine lovers
Drakes Sonoma Coast celebrates the spectacular abundance of Sonoma County. Our Executive Chef excels in pairing local, sustainably sourced produce, meats and seafood with the finest ingredients to prepare a classic menu worthy of our panoramic views of Bodega Bay and the Pacific Ocean. A large stone fireplace adds a warm glow to the dining room, while soft leather chairs and local artwork create an elegant yet casual setting. We encourage our guests to sit and savor expertly selected wines and beers from Sonoma County and beyond, or to enjoy one of our lovingly crafted cocktails. Our full menu is available for pickup, perfect for a picnic or a night in. Staying at the Lodge? We are also offering in-room dining service for hotel guests.
The food was amazing and really good portion size. Worth every penny!!!

★ ★ ★ ★ ★

It's hard to find a place to stay that also has an outstanding restaurant! Food was fantastic.

★ ★ ★ ★ ★

Absolutely amazing. We went for my fiancée's birthday and had a great time. The service was on par and the food was tasty.

★ ★ ★ ★ ★

Amazing view set up on the hillside overlooking bodega bay and the ocean in the near distance. Fireplace in dining room gives it that "lodge" escape feeling.

★ ★ ★ ★

Everything was delicious. The produce was especially good. The service and view were beautiful. I highly recommend this restaurant. It's the best we have gone to in this area on our trip!

★ ★ ★ ★ ★
MEET OUR CHEF
Inspired by the farmers, cheesemakers, and artisans of Sonoma County, Executive Chef Brendalee Vialpando seeks out the finest ingredients to create a Contemporary American menu peppered with thoughtful global influences. She oversees the culinary program for the Bodega Bay Lodge, crafting menus for everything from casual lounge bites to opulent banquets, drawing from her extensive experience in award-winning kitchens in San Francisco, Las Vegas and Napa to provide an elegant culinary experience that mirrors our one-of-a-kind setting.
Learn More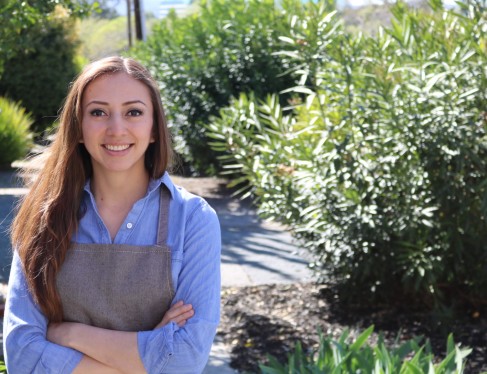 Hours of Operation:
Breakfast 7:30 am – 11 am
Bar 4 pm - 9 pm
Dinner 5:30 pm - 9 pm
Fireside Lounge
Sip and Savor Fireside
Adjacent to Drakes Sonoma Coast, Drakes Fireside Lounge offers the perfect spot to sit and enjoy a cocktail, a glass of wine or a cold beer. Soak in views of Bodega Head, Doran Beach and the Pacific next to one of three outdoor firepits, or seated indoors at our 300-year-old elm tree bar top. Our Fireside Lounge is an ideal destination for lunch, dinner, shared plates and drinks, and it offers one of the best weekday Happy Hour celebrations in Sonoma County.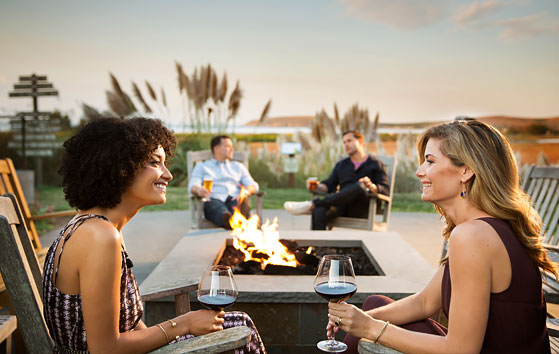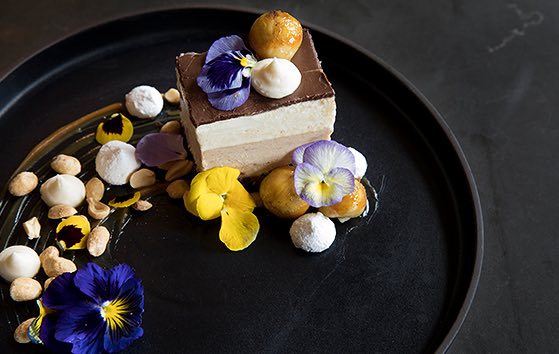 A private soiree
Celebrate on the Sonoma Coast
With our breathtaking Bodega Bay backdrop, we offer a unique setting for group dinners and private celebrations. Fresh, artisanal cuisine paired with a warm atmosphere and ocean views create an unforgettable event experience. Our Waveside Room, just off the main dining area offers a comfortable, refined space for up to 70 people. The exclusive Captain's Quarters located in Bodega Bay Lodge is also available for smaller groups.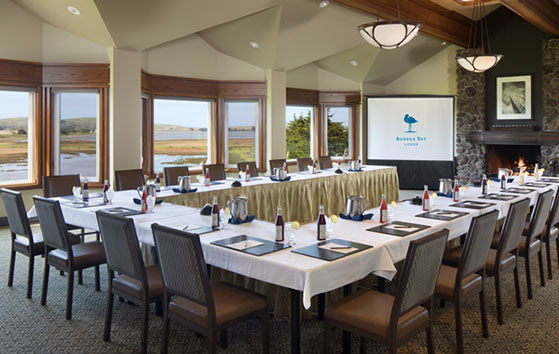 special packages
Come for dinner,stay the night
Sumptuous seasonal cuisine, our warm, romantic atmosphere and our breathtaking Bodega Bay setting all come together to offer an extraordinary dining destination that you won't want to rush. At Drakes, there's no need to leave early. Elevate your night out to a true coastal experience with an overnight stay at Bodega Bay Lodge.
Learn More